Adam Wilson
Jeff Chin
Regular price
Sale price
$9.99 USD
Unit price
per
Sale
On Backorder - please see additional purchasing options
One day the world ended
And yet we're still here
In a single moment I lost everything
But we still have each other
It's all over
It doesn't have to be
A young woman tries to rebuild her life after the apocalypse in this slim volume of glowing images featuring monsters both real and imagined. In the Fallout is a story of survival and strength told in a series of episodic moments that all lead to an unexpected reveal.

Believing she's the last person left on earth, the unnamed protagonist tries to navigate life in the desert. And while it may become apparent that she is not as alone as she may think, the events leading up to the tragedy that left her stranded are something she will have no choice but to face.

A little volume with a big message, In the Fallout is a tale of loss and grief - and the hope that exists among the missing pieces.
Praise for In the Fallout
Writer Adam Wilson is telling a very delicate and tender story that cuts right to emotional core... At times, [Jeff] Chin's artistic style in this comic reminds one of the classic 1991 video game "Another World" which focused more facial features and gestures to show interaction in lieu of hyper-detailed character designs. This was honestly one of the most visually memorable games in the last thirty years so the comparison should be considered high praise.
~ Freakin' Awesome Network

Book Details

ISBN: 978-0-9965227-3-1
Release Date: August 19, 2017
Trim Size: 5x7in
Page Count: 66 pgs
Format: Paperback
We currently have 5 copies available.
Share
View full details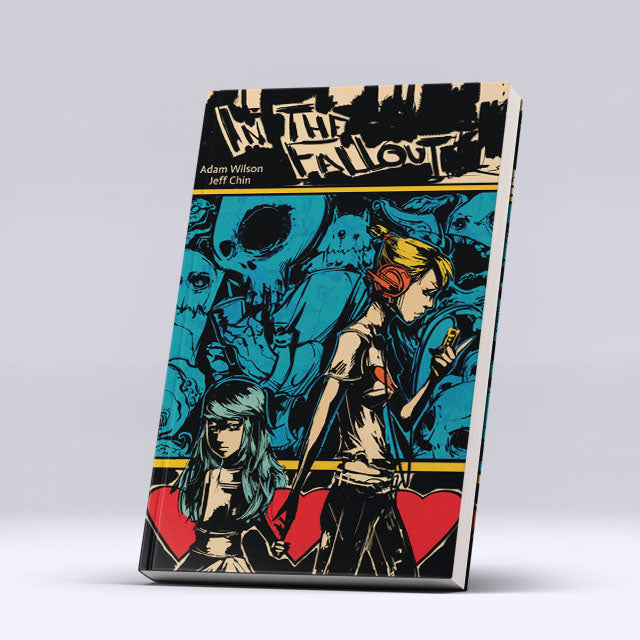 In the Fallout is available wherever books are sold
Shop local and support one of Adam and Jeff's favorite independent bookstores.
Located in the UK or EU? Order internationally through Waterstones Books.