Samantha Atzeni
Adam Wilson
Alicia Padron
Regular price
Sale price
$9.99 USD
Unit price
per
Sale
On Backorder - please see additional purchasing options
The first volume of this graphic novel series introduces readers to genetically-engineered women warriors who break away from M.O.T.H.E.R., the agency that created them. Every "Sister" carries the powers and personalities of famous women in history - skills they must use to gain their freedom. Fight scenes, sibling rivalry, and family secrets make up this feminist dystopian story where MOTHER always knows best.

Unable to act as the enforcers of M.O.T.H.E.R.'s tyrannical regime, the Daughters Sisters risk everything. Once free, they quickly discover that they can never truly escape from those who created them.

Will they be able to build a new world away from M.O.T.H.E.R's looming shadow? Or will they be doomed to lose themselves and their sisterhood forever?

MOTHER Knows Best - the first volume in an all new graphic novel series. Available wherever books are sold.
Available exclusively from The Furious Reader Bookshop and get a sneak peak of volume 2 - MOTHER May I (while supplies last).
Book Details

ISBN: 978-0-9965227-0-0
Release Date: August 19, 2015
Trim Size: 6x9in
Page Count: 80 pgs
Format: Paperback
We currently have 34 copies available.
Share
View full details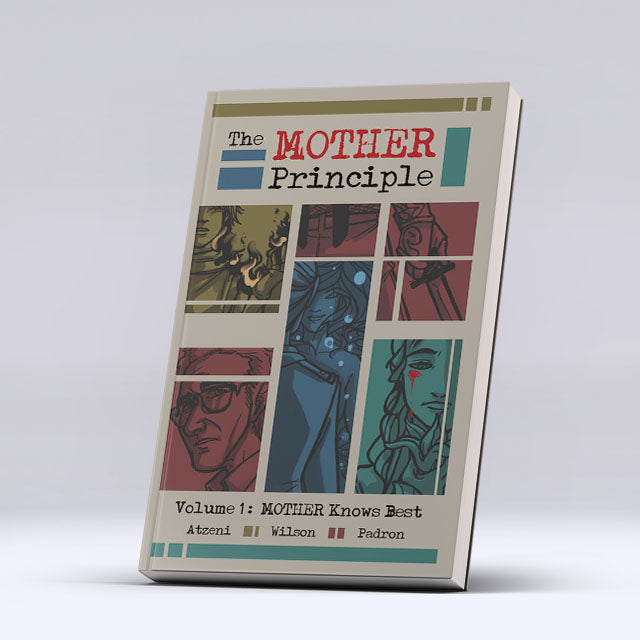 The MOTHER Principle: MOTHER Knows Best is available wherever books are sold
Shop local and support one of Samantha, Adam, and Alicia's favorite independent bookstores.
Located in the UK or EU? Order internationally through Waterstones Books.