Y. Rodriguez
Regular price
Sale price
$17.99 USD
Unit price
per
Sale
On Backorder - please see additional purchasing options
Urban stories and urban lives come together in Urban Folk Tales.

Inspired by oral storytelling traditions and infused with elements of magical and spiritual realism, Urban Folk Tales: Stories is meant to uplift those who are often overlooked by everyone else.

This collection explores moments of love, tragedy, joy, and survival - the miraculous and the mundane scenes that play up and down the avenues of New York City, giving meaning to our lives.

In "Laura and the Kickboxer," a chance encounter on the N Train changes the destiny of two people lucky enough to find each other. "The Manicurist" takes us to the most sacred of all spaces, the neighborhood nail salon, and its manicurist who struggles with her gift of clairvoyance and the people she wants to help. In "The Man Who Dreamed Too Much" a man loses himself to his subconscious desires, leading to a battle between good and evil.

Y. Rodriguez's gift of finding a story in the unexpected is on display with striking and memorable characters. Based on real people, places, and incidents, these stories have entered the realm of fiction to become part of the beating heart that is New York City's vibrant folklore. 
Book Details

ISBN: 979-8-9861199-0-8
LCCN: 2022942929
Release Date: April 4, 2023
Dimensions: 5x8in
Page Count: 203 pgs
Format: Paperback
We currently have 18 copies available.
Share
View full details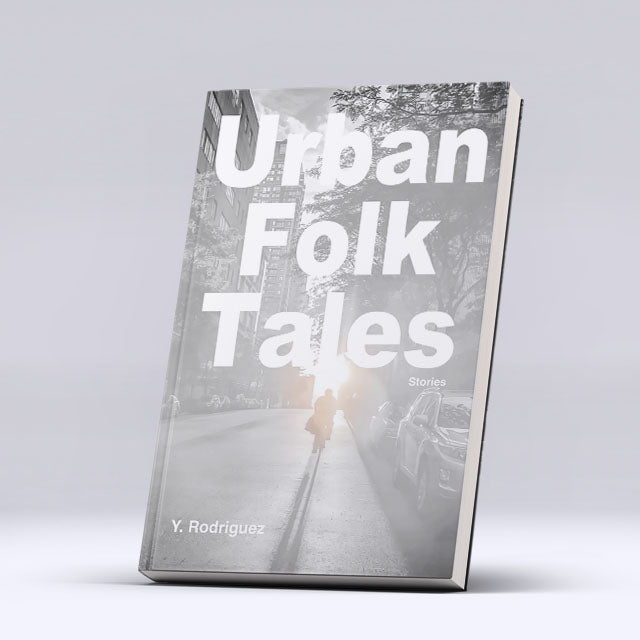 Urban Folk Tales is available wherever books are sold
Shop local and support one of Y's favorite independent bookstores.
Located in the UK or EU? Order internationally through Waterstones Books.