Quick reads worth every minute
Build your reading experience with short works by talented authors. Portable and pocket-sized, the One 'n Done series offer a variety of genres to be read in an afternoon or weekend.
Find the whole series here.
Adam Wilson
Regular price
Sale price
$9.99 USD
Unit price
per
Sale
On Backorder - please see additional purchasing options
An entire day of the week has disappeared. 
That's normal, right?
In What About Tuesday? Adam Wilson reminds us that should you ever wake up to find a day of the week missing due to a freak abnormality in the nature of space-time, it's probably a good idea not to mention it to anyone.

Seriously. Just leave it alone. Definitely don't hire a private investigator.
Oh, and definitely don't ask questions. Forget anything happened.
Because, technically, nothing did.
Book Details

ISBN: 978-0-9965227-9-3
LCCN: 2022289521
Release Date: February 19, 2019
Trim Size: 4x6in
Page Count: 110 pgs
Format: Paperback
We currently have 15 copies available.
Share
View full details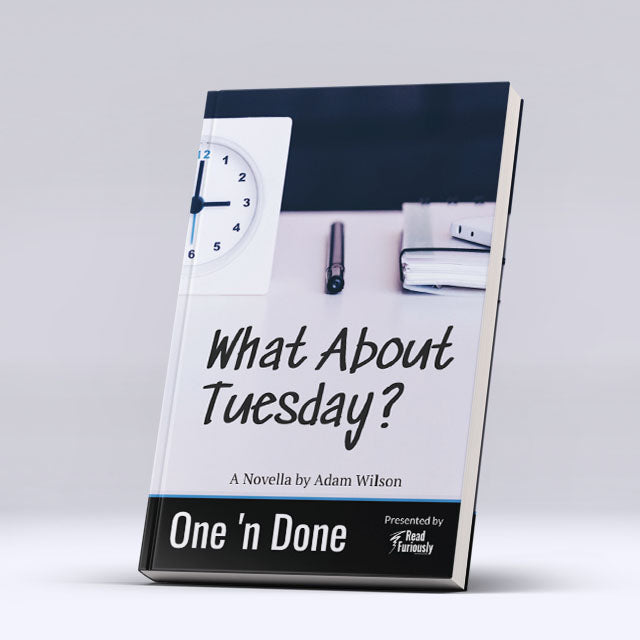 What About Tuesday is available wherever books are sold
Shop local and support one of Adam's favorite indie bookstores.
Located in the UK or EU? Order internationally through Waterstones Books.